Introduction: *insert earnest expression*
by Rose Lemberg, Shweta Narayan and Bogi Takács
Stone Telling folks are said to be quite serious (1)
our featured work's profound and literary, us
poets like that sort of thing you know.
                                        (1) Stone Telling folks are said to be morose
                                              as one of them is veritably Rose.

But Mippo has a rather different sort of take:
he thinks we need some mermaids, rhymes, and things that break (2)
our pattern. Bring you silliness. And so —
                                        (2) Rose says now we've mermaids in profusion
                                              and mipponymity is an illusion!

This brand new issue features sev'ral limericks
plus weres and mermaids, sharks and cacti; every pick
is graced by artful pictures of mippo. (3)
                                        (3) the fact is that he wants a chance to pose
                                             he loves to model, showing off his nose
                                             and other things, as long as they entail
                                             a tail.
now, not to break the flow
but long lines are very slows
and it's time to start this show
so to mermaid-land we goes!

Shweta and Bogi and Rose
PS: to honor Theophilius Marzials, (4)
although we have to end and show you mercy, we'll
stop our doggerel with one big plop —
and flop.
                                        (4) http://homepages.wmich.edu/~cooneys/poems/bad/Marzials.Tragedy.html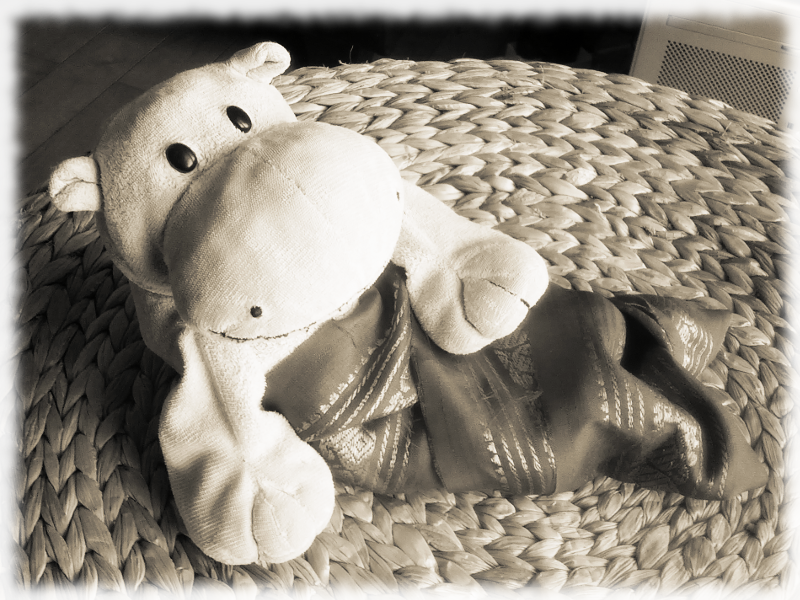 The Fabulous Mermippo! Adapted from an unpublished photograph by Nathaniel Justin Smith. Used with permission.